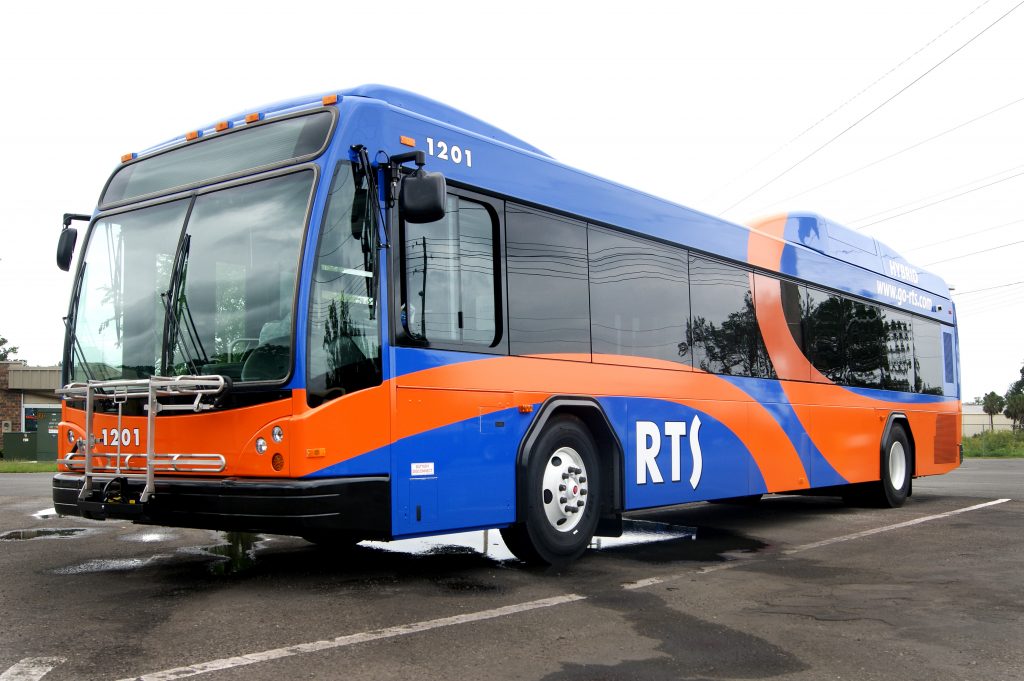 The Regional Transit System bus service is owned and operated by the City of Gainesville, and UF contracts with RTS to provide fare-free transportation for students, faculty and staff.
Get where you need to go quickly, avoid parking hassles, and save money – all by using RTS!
---
RTS Service Update For Martin Luther King Day, January 16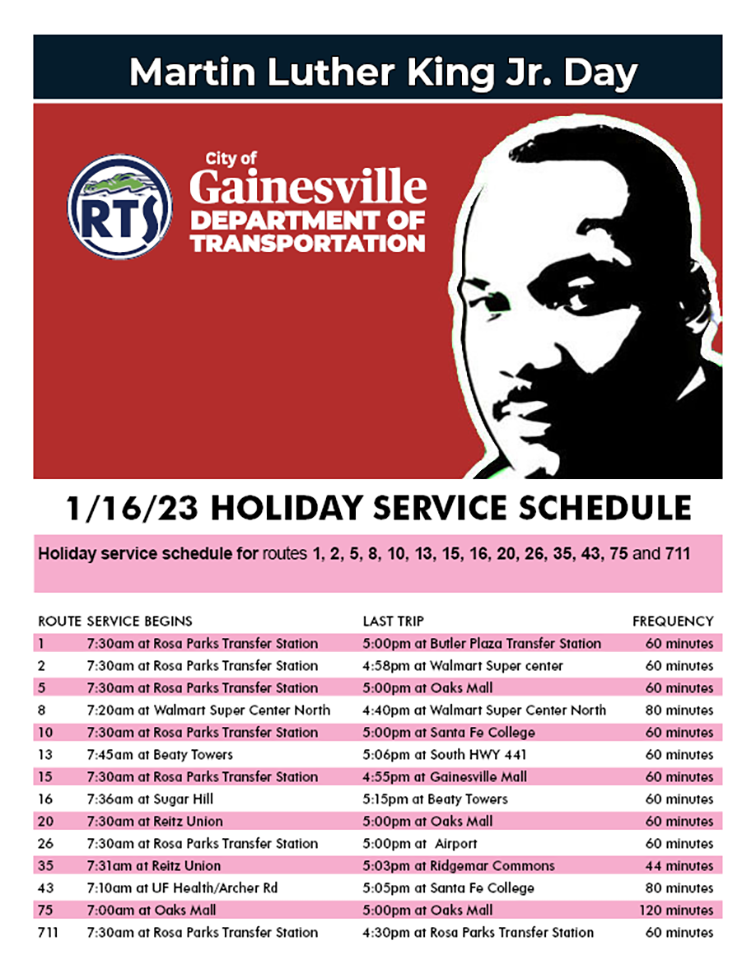 For additional information on RTS service, please visit go-rts.com or download the free GNVRideRTS app for iOS or Android.
RTS' Bus Tracking App "GNVRideRTS" Available Now
The GNVRideRTS app has replaced the old TransLoc bus tracking app and offers more accurate information, additional tools, and a better and more user-friendly customer experience, so download it today! GNVRideRTS is free and available for download in the Apple and Android app stores. Desktop users may utilize GNVRideRTS by navigating to www.rideRTS.app.
For more information and tutorial videos on how to use the new GNVRideRTS app, please visit RTS' Apps and Videos info page.
For the latest news and updates on RTS service, please download the free GNVRideRTS app, visit the online version at www.riderts.app, or visit RTS' website at www.go-rts.com.