With rates starting at just $10/hour or $83/day, Zipcar is the world's largest car sharing and car club service.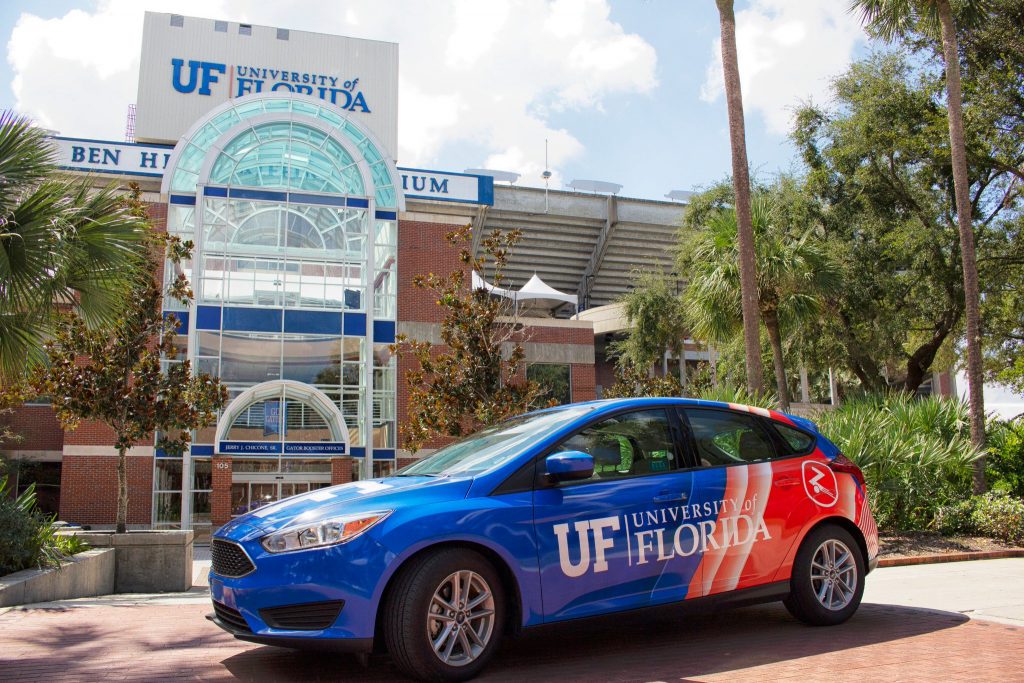 Zipcars are available by the hour or by the day, and fuel, insurance and 180 free miles are included with every reservation. Whether you need wheels for a weekend trip to the beach or going around the block for groceries, Zipcar can get you there!
Zipcars are available to UF students, faculty and staff 18 years of age or older with a valid driver's license. Members of the UF community receive a discounted annual membership cost of $25 (normally $70) and the application fee is waived (normally $25).
For more information, visit Zipcar UF and sign up for your membership today!